Welcome
Dos Tequilas Restaurant Grill.
is the concept of a group Professional to bring to Virginia a restaurant-Grill offering a fine and authentic Tex Mex cuisine. The name Dos tequilas Grill suggests "mezcla" or "fusion", a term that was utilised principally to designate the descendents of indigenous Mexicans with Spaniards. Our mission at Dos Tequilas Grill is to bring to Virginia the best that Mexican food has to offer.
Valentin Escobar but of 35 years of experience in service Restaurant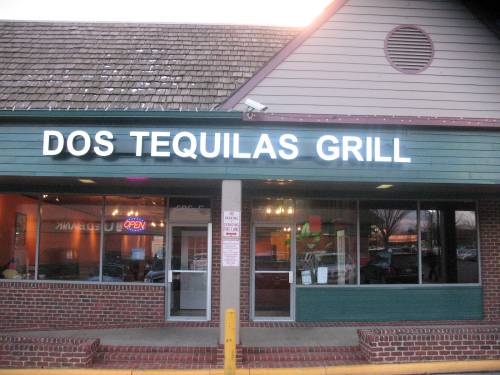 The friendly staff will start you off with tortilla chips and their own version of salsa, and a variety of fun cold drinks. Choose from Horchata, Tamarindo, Maranon, Pina Colada or a Strawberry Daiquiri. Margaritas are a specialty and you can choose from a gold margarita, the el patron, frozen margatitas, or even home made sangria. The bar can make mix up a drink of your choice, or pour you a nice glass of wine. There is also a good Mexican beer selection.
For starters, you might want to try a nacho platter, plantanos fritos (fried plaintains served with sour cream), or Camarones al Ajillo (sautéed shrimp with Spanish herbs, fresh garlic and cherry wine).
Planning a Party?
Home – Office
Special Events
dostequilasgrill@gmail.com